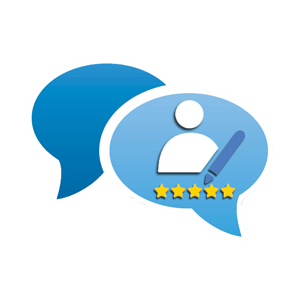 March 28, 2023
★★★★★
"Dominic LeProne is a man you want to help you in whatever capacity in which he is able. He was referred to me by another man with whom he has worked many jobs. I found him to be prompt, capable and extremely knowledgeable in his work for me. In particular, he came to my home in PCB, FL, to trim a very large Magnolia Tree which was growing into and above my roof. A large Tea Olive bush was growing up under the Magnolia as well as a volunteer Sago Palm. He removed the Tea Olive, saved the palm and trimmed the Magnolia with perfection… all the while educating me about the specifics regarding how and when to prune theses types of trees. In addition, on the day he was working at my home, my neighbor asked him to do some work at her home. She was as impressed with Dominic as I was!! Without hesitation, I highly recommend Dominic for any job you may have for him. He is smart, communicable, hardworking, calm and is very reasonable in his pricing. Hire Dominic LeProne."
– Lisa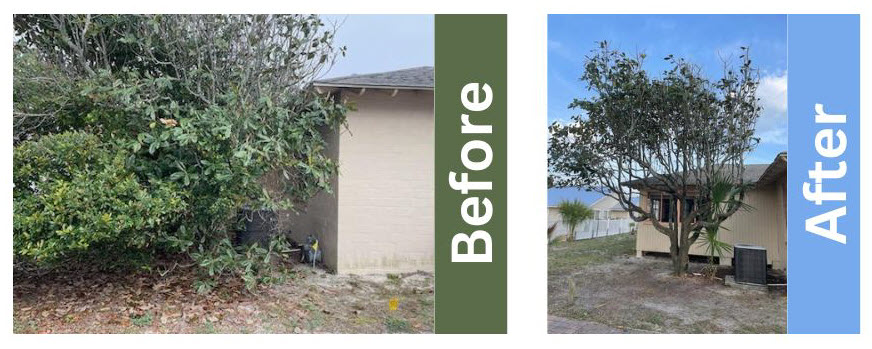 May 8, 2021
★★★★★
"Dominic really helped us out in a pinch! He was willing to help us out at the last minute and was professional, friendly and well priced."
– Stacy
May 3, 2021
★★★★★
"Dominick ROCKS! He is thorough, communicative, efficient and reliable. He was able to collect our items within a few hours of me contacting him. He kept in touch throughout and, as a bonus, shared several good laughs with me along the way. What a nice person AND a courteous professional. Support Dominick and his business! 10 stars!"
– Karen McGaha
April 13, 2021
★★★★★
"Dominque provided great service. He picked up our items within 24 hours for a fair price. Wouldn't hesitate to use him again."
– Susan Susor
November 11, 2020
★★★★★
"Dominic was awesome! We needed furniture removed and Ashley furniture wouldn't help. He came on a holiday last minute. Very nice, hard worker, salt of the earth. More than five stars if you ask me!"
– Kevin Brewer
August 20, 2020
★★★★★
"Dominick is great."
– Fred Smith
May 1, 2020
★★★★★
"I was very impressed with the team that showed up and the professionalism they displayed. I look forward to using them again. Outstanding customer service. Highly recommend."
– David
March 25, 2020
★★★★★
"Did a great job, responded very quickly and had a very reasonable price.I will definitely call him again if the need arises."
– Bill S
February 22, 2020
★★★★★
"What a great experience. He came by quickly and gave us a good price. Did a great job cleaning it all up quickly. Nice to be able to rely on a professional who does what he says!"
– Anthony P Marban
August 29, 2019
★★★★★
"Answers the phone, shows up on time! Affordable prices and professional service."
– Steve
June 13, 2019
★★★★★
"Efficient, friendly, and reasonable. I will use him again."
– Jim W
March 31, 2019
★★★★★
"We used Dominick on 2 occasions and he did a great job! Worked with our schedule and made a real effort to get to us quickly. Very professional and conscientious…. "
Read More
– Darlene Glenn
March 4, 2019
★★★★★
"Awesome very reliable and honest"
– Rebecca Lee
November 2, 2018
★★★★★
"Would definitely recommend and use again. Was here when he said and did what he said he would do."
– Dennis
October 5, 2018
★★★★★
"I called other junk companies and Dominick was the only one who called me back right away..he made an appointment with me and showed up early..he was professional… "
Read More
– Ed snyder
September 8, 2018
★★★★★
"Call Dominic if you want the best service. Id hire Dominic again in a heartbeat! Thank you for your service I appreciate the help."
– Nancy H Williams
August 12, 2018
★★★★★
"The service was affordable, timely and thorough. Thanks again Dom"
– Samuel
May 9, 2018
★★★★★
"Awesome service. Very quick to respond. I had a huge pile of palm fronds that the trash guys couldn't pick up. Left everything amazingly clean! Will be… "
Read More
– Rachel Melton
April 29, 2018
★★★★★
"Prompt and effient..Hauled away our construction debris and cleaned up the site..Did some extras at no additional charge…I highly recommend."
– M&D CONTRACTING ,Alyssa Beach
April 28, 2018
★★★★★
"Dominick was fantastic…he was courteous and on time…very reasonable and will definitely use him again"
– Michelle
Owner
December 14, 2017
★★★★★
"We had a large yard that had become over grown to the point you could not even see some of the fences. Dominick did a great job clearing the property for… "
Read More
– Tina
Interior designer
October 28, 2017
★★★★★
"Dominck was great, he chopped down a few big trees and brush in my backyard and removed all of the branches in one day. Excellent service (which is very… "
Read More
– Michael K.
October 17, 2017
★★★★★
"Dominick is a hard worker. Does not stop until the job is complete. Very reasonable prices and no upcharge. Feel confident in using him. A++++"
– John Pankratz
Homeowner
October 3, 2017
★★★★★
"Easy to get in touch with, on time, fair prices, will definitely use him again!"
– AW
owner
September 6, 2017
★★★★★
"Dominick was able to come out the same day we called him and communicated with me through the entire process. The price he charged was very reasonable…. "
– Melissa
June 20, 2017
★★★★★
"Did a great job. Was quick and even went an extra step with helping me remove some branches. Would recommend and will use their services again."
– Ellen
JA Dawson & Company
January 7, 2017
★★★★★
"Very Impressed! Reliable service and completed the job! Would recommend and use again!"
– Stephanie C
Customer
August 9, 2016
★★★★★
"Answers his Phone and shows up on time , great customer service"
– Dan
August 8, 2016
★★★★★
"Excellent service and price. The best!"
– Kurt
REALTOR
April 26, 2016
★★★★★
"I used them for first time. Owner was very nice and professional..he took extra stuff and did not charge me..I will definitely use him again"
– Jenn A
30-A Local
April 3, 2016
★★★★★
"I used the service to clean out a house I was renovating and the service was spectacular.. I will use them everytime from now on"
– Catherine Smith William
Homeowner
March 18, 2016
★★★★★
"Superb service – they did everything I asked of them and more. Would definitely recommend!"
– Dezsi L.
Interior design
March 18, 2016
★★★★★
"Very courteous.. Professional and prompt service…I would definitely recommend and use them again!!!"
– Melissa G.