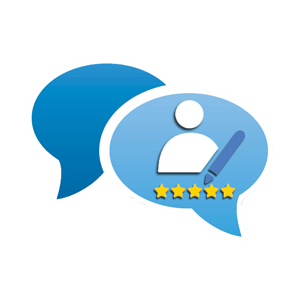 March 18, 2016
★★★★★
"Very courteous.. Professional and prompt service…I would definitely recommend and use them again!!!"
– Melissa G.
March 18, 2016
★★★★★
"Superb service – they did everything I asked of them and more. Would definitely recommend!"
– Dezsi L.
Interior design
April 3, 2016
★★★★★
"I used the service to clean out a house I was renovating and the service was spectacular.. I will use them everytime from now on"
– Catherine Smith william
Homeowner
April 26, 2016
★★★★★
"I used them for first time. Owner was very nice and professional..he took extra stuff and did not charge me..I will definitely use him again"
– Jenn a
30-A Local
August 8, 2016
★★★★★
"Excellent service and price. The best!"
– Kurt
REALTOR
August 9, 2016
★★★★★
"Answers his Phone and shows up on time , great customer service"
– Dan
January 7, 2017
★★★★★
"Very Impressed! Reliable service and completed the job! Would recommend and use again!"
– Stephanie C>
Customer
June 20, 2017
★★★★★
"Did a great job. Was quick and even went an extra step with helping me remove some branches. Would recommend and will use their services again."
– Ellen
JA Dawson & Company
September 6, 2017
★★★★★
"Dominick was able to come out the same day we called him and communicated with me through the entire process. The price he charged was very reasonable…. "
Read More
– Melissa
October 3, 2017
★★★★★
"Easy to get in touch with, on time, fair prices, will definitely use him again!"
– AW
owner
October 17, 2017
★★★★★
"Dominick is a hard worker. Does not stop until the job is complete. Very reasonable prices and no upcharge. Feel confident in using him. A++++"
– John Pankratz
Homeowner
October 28, 2017
★★★★★
"Dominck was great, he chopped down a few big trees and brush in my backyard and removed all of the branches in one day. Excellent service (which is very… "
Read More
– Michael K.
December 14, 2017
★★★★★
"We had a large yard that had become over grown to the point you could not even see some of the fences. Dominick did a great job clearing the property for… "
Read More
– Tina
Interior designer
April 28, 2018
★★★★★
"Dominick was fantastic…he was courteous and on time…very reasonable and will definitely use him again"
– Michelle
Owner
April 29, 2018
★★★★★
"Prompt and effient..Hauled away our construction debris and cleaned up the site..Did some extras at no additional charge…I highly recommend."
– M&D CONTRACTING ,Alyssa Beach
May 9, 2018
★★★★★
"Awesome service. Very quick to respond. I had a huge pile of palm fronds that the trash guys couldn't pick up. Left everything amazingly clean! Will be… "
Read More
– Rachel Melton
Mr.
August 12, 2018
★★★★★
"The service was affordable, timely and thorough. Thanks again Dom"
– Samuel
September 8, 2018
★★★★★
"Call Dominic if you want the best service. Id hire Dominic again in a heartbeat! Thank you for your service I appreciate the help."
– Nancy H Williams
October 5, 2018
★★★★★
"I called other junk companies and Dominick was the only one who called me back right away..he made an appointment with me and showed up early..he was professional… "
Read More
– Ed snyder
November 2, 2018
★★★★★
"Would definitely recommend and use again. Was here when he said and did what he said he would do."
– Dennis
March 4, 2019
★★★★★
"Awesome very reliable and honest"
– Rebecca Lee
March 31, 2019
★★★★★
"We used Dominick on 2 occasions and he did a great job! Worked with our schedule and made a real effort to get to us quickly. Very professional and conscientious…. "
Read More
– Darlene Glenn
June 13, 2019
★★★★★
"Efficient, friendly, and reasonable. I will use him again."
– Jim W